Aside from its famous Guinness and rolling green landscapes, Ireland is also known for being a burgeoning tech hub in Europe. With many big companies (Facebook, Google, Amazon, Twitter, etc.) deciding to situate their EU headquarters in the emerald isle, it follows that the government is also eager to be digital first in many aspects of public service.
A great example are the initiatives of the Office of the Government Chief Information Officer (OGCIO). As the office responsible for spearheading the digital agenda, it is responsible for making sure that the Civil and Public service divisions are involved in digital developments that would benefit the lives of Irish citizens.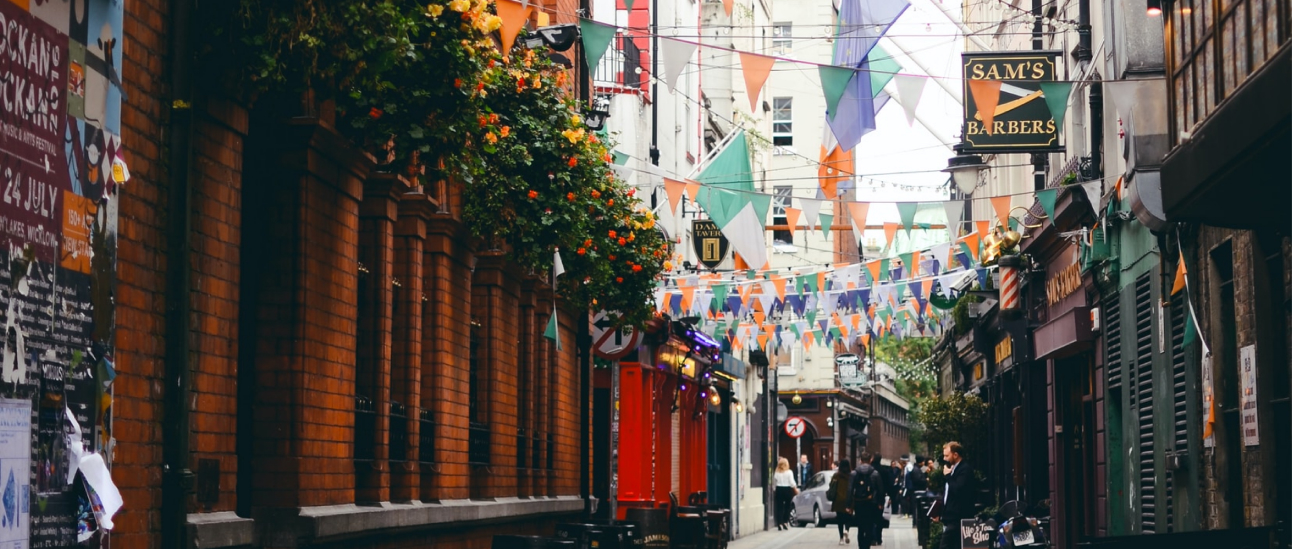 OGCIO
The Office of the Government Chief Information Officer in Ireland expects to reduce spend of millions each year by cutting out payslips postage
Ireland's Digital Postbox initiative
In 2021, OGCIO started modernising Ireland through Digital Postboxes in cooperation with e-Boks. Elsa Flanagan, OGCIO's Assistant Principle, said that with the soft launch of the digital postbox, they plan to increase the number of public bodies offering their services through the Digital Postbox before a national launch.
"We have an informational website that people can sign-up to and to date, there are approximately 6,500 individuals registered with the Irish digital postbox. There has been a steady increase in user sign-ups since the site went live, even with no marketing campaigns," Flanagan shared.
This digital postbox is part of what they call the "Seamless Seven" – the country's vision that an individual's life events and interactions with the government will be digital.
Undoubtedly, having a digital postbox as a key communication platform will make it easier for individuals to access key government services in the future. Currently, it is not mandatory for all citizens to have a digital postbox but OGCIO encourages individuals to opt-in for this service, especially those regularly engaging with public services.
"Utilising the Digital Postbox ensures that public bodies can interact securely with individuals as they have been verified and authenticated using their MyGovID," Flanagan added.
Elsa Flanagan OGCIO's Assistant Principle

"Utilising the Digital Postbox ensures that public bodies can interact securely with individuals as they have been verified and authenticated using their MyGovID"
Savings in the Irish public sector
The use of the digital postbox will cut across the education, welfare, and revenue sectors in the government. For example, the Department of Social Protection plans to issue Contribution Statements and Payment Statements to individuals with the use of the digital postbox.
Another way that the digital postbox will be used is through the sending of transaction statements to individuals. More specifically, the Office of the Revenue Commissioners plan to issue annual tax credit statements to all individuals.
"While both departments are already offering a digital service to their customers, the benefits here are for the individual. The Digital Postbox will allow an individual that engages with departments for different services to view a range of their personal communications in one safe and secure location," Flanagan clarified.
Finally, it will also be used in the sending of digital payslips to public sector employees. Currently, the Department of Education currently posts payslips to approximately 120,000 staff. This started on the 12th of May, 2022.
According to Flanagan, by making the payslips available online, it will save on postal costs for the department and also it will be more efficient for the staff who will have all their payslips stored digitally in the one place.
At present, there is a spend of approximately €1.7 million each year on posting payslips to approximately 120,000 staff every fortnight.
"This will be a great saving of much needed funds that can be reused for better purposes," Flanagan said.
The same can be said for the other departments. When OGCIO carried out a survey in 2018, they found that the total spend across all Government Departments on postage stamps was 54 million.
"While we may never completely eradicate this cost, the move towards digital will allow this spend to be allocated to something more beneficial by departments. It will also enhance digital services for customers being able to access their correspondence in one safe, secure location," Flanagan added.
More benefits of the Irish digital postbox and future digitisation efforts
According to Flanagan, adopting a single Digital Postbox can measurably improve government expenditure by reducing IT, postal, paper, envelopes and manual processing costs.
"It will provide public bodies with an alternative cost-effective solution to the delivery of traditional physical post," she said.
She identified more specific benefits, which include:
Savings on postal delivery, paper, envelopes, printing, handling, and manual processes.

Savings in terms of IT Costs and the implementation of numerous electronic communications systems across different public bodies.

Eco-friendly benefits by reducing the amount of paper processing and lowering CO2 emissions.
Ireland is one of the countries that has a Climate Bill, which outlines a path to net-zero emissions by 2050, and to a 51% reduction in emissions by 2030.
In terms of future digitisation, which can greatly contribute to this initiative, the government has also launched a new digital strategy in February 2022. Called Harnessing Digital – The Digital Ireland Framework, it aims to enable the digital transition across the Irish economy and society.
Dimension 4 of the framework is Digitalisation of Public Services which includes delivering the first iterations of a new Life Events Portal. This will enable the digital registration of births and deaths, as well as the registration of businesses of those returning to Ireland.
With all these digitisation efforts, with the digital postbox at the heart of transformation, OGCIO expect some of the long term expected benefits will be realised:
Providing a cost effective alternative to conventional postal services

Supporting public service bodies to send digital communications more cost effectively

Public Service Bodies will not need to build and manage their own messaging systems

Digital communications can be delivered in real-time - instant access to messages

Centralising efforts can also help harness economies of scale which can lead to savings

Process standardization and economies-of-scale efficiency improvements

Individuals can access their government communications in one place

Highly secure access to email underpinned by MyGovID

Access is controlled cutting out spam, fraud and phishing

Conserving the environment and reduce public expenditure
With this framework and the full utilisation of platforms such as e-Boks' digital postbox, Ireland remains committed to its status as one of Europe's tech powerhouses.
Do you want to learn more about how you can use the digital postbox in your own organisation or government?
Get in touch to hear more.
For more than 20 years, we have helped public authorities and businesses securely digitise their communication flows.
We proudly provide the governments of Denmark, Greenland, Norway, Sweden and Ireland with national digital post solutions.
Well-renowned international banks, insurance companies and energy service providers have chosen to use the e-Boks platform instead of pursuing their own solutions.
Explore more insights & success stories