Telecommunication has proven itself essential time and again. From the days of soldiers lighting warning beacons to the technology of telegraphy, then telephones, then radio, then television, and now the internet, it is an industry that has seen constant reinvention. At the height of the COVID-19 pandemic, it showed it was indispensable. A few years ago, people saw transactions online as a sweet nice-to-have. Now, after a period when everyone was grounded, it kept the world running. It's become a necessity. But what can an industry that faces constant disruption and consumer demands do? How can they continue to reinvent themselves?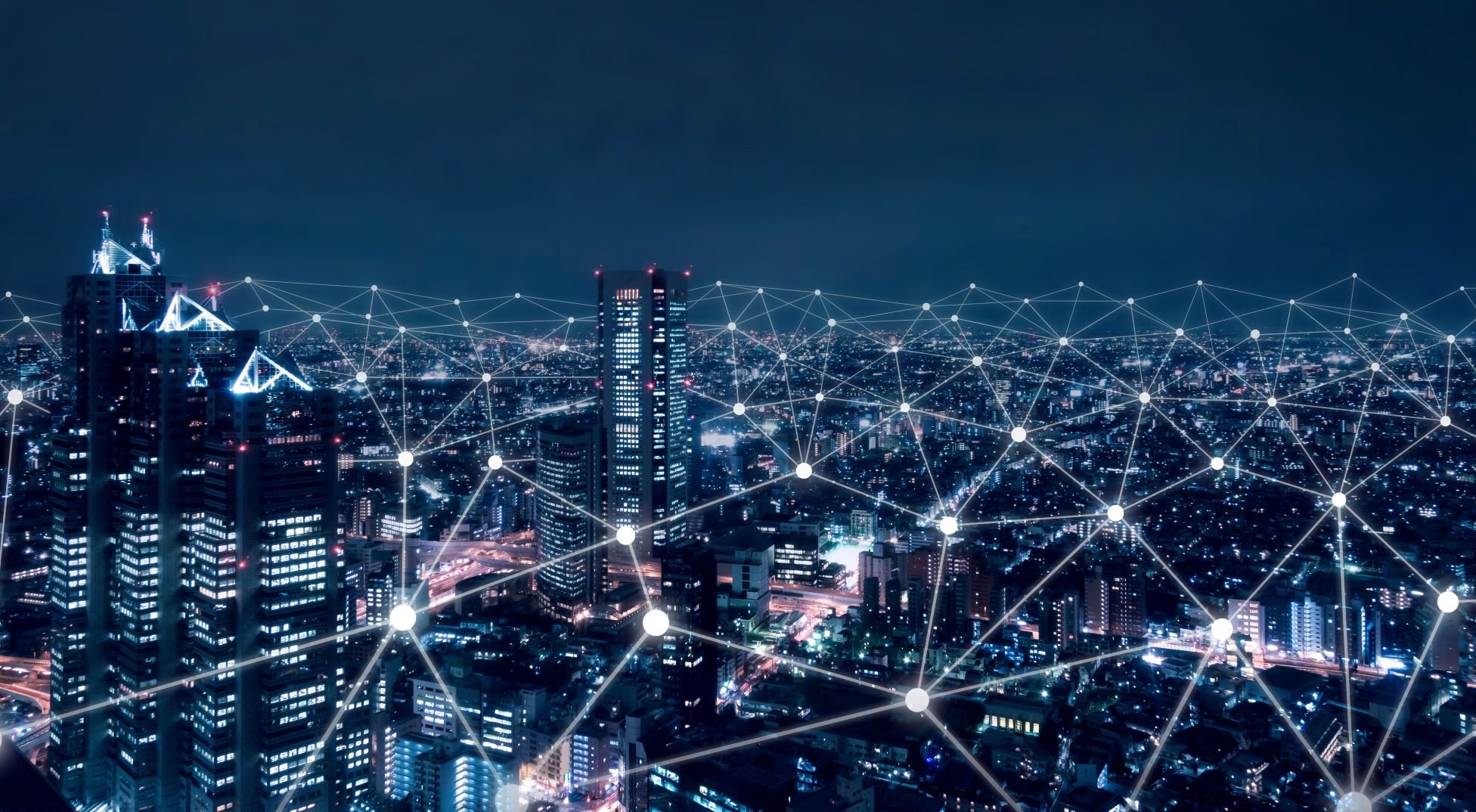 10%-67%
The telco industry continues to suffer a high churn rate of between 10% to 67% annually.
What are the challenges of the telecommunications sector?
Traditional telecoms have been seeing a steady decline in the last decade or so. After all, can children these days still identify a landline? As people dive into the channels made available by social media, landline and mobile voice have plummeted. According to data from McKinsey, revenue from these two channels went down 55% from 2010 to 2016. On the other hand, data profits rose from 25% to 65% in the same period.
Digitally, telecom companies have had to face an avalanche of issues alone. During the pandemic, consumers became much more dependent on cloud-based solutions, video platforms, and, of course, the bandwidth that could support these demands. This sudden reliance prompted fierce competition among rivals to see who could offer the most seamless digital experience – from faster speeds to newer products.
The snowballing peaked with various companies merging, from Virgin Media and O2 in June 2021 to Verizon's acquisition of Bluegrass Cellular. Currently, Orange and MasMovil have been finalising a joint venture.
But progress is seeming. Internally, the intense battle for consumers prompted innovation, but it has also stagnated. As current ideas for speed and access seemingly maxed out, the contest shifted to price. The cheaper, the better. It has made the industry not as profitable as it may appear.
Other problems that telcos are facing include:
The churn rates remain high.
Unfortunately, the telco industry continues to suffer a high churn rate – between 10% to 67% annually. Issues that prompt consumers to quit include inconvenient billing systems, unsolicited emails, poor customer experience and communications, and high add-on pricing.
Security is a primary concern.
Telcos are responsible for large amounts of private data, which makes them prone to security breaches. It became an even bigger issue after the pandemic. Cybersecurity agency PandaLabs even deemed COVID-19 the "world's largest cybersecurity threat." Research shows that the increase in people turning to the web to transfer information was directly related to the rise in cybercriminal activity. Email phishing attacks were the number one cause of data breaches.
There's a struggle to catch up.
What's the problem with introducing all kinds of convenient technology? People will want it. Technology, like 5G and the cloud, requires infrastructure to maintain their promises of speed and accessibility. As the demand increases, telecom companies have a challenging time keeping pace.
Green consumers want to go beyond service.
Many people still assume that going online versus traditional paper practices is the greener option. It's not an accurate assessment. Tech firms exhaust massive amounts of energy – one of the biggest consumers, according to the IEEE. With the more sustainability-minded millennials and Gen-Z taking over the general population, there is pressure to work towards a more ethical process.
How Can Telcos Reinvent Their Business Model?
However, despite these issues, telecommunication is an industry that could not only transition easily to digital but also benefit from it by crossing over to other services.
Prioritise connectivity.
Connection is still the heart of telecommunications. Consumers want to remain connected more than ever, whether with their family, friends, followers or to the internet. The telco industry can enhance these services by offering a personalised experience. Companies can leverage their copious data by becoming fully customer-focused and addressing any pain points that can unsettle their journey.
Embrace other avenues.
Consumers now seek efficiency. Beyond connectivity, they want integrated services that address various aspects of their life in one neat package. According to the Boston Consulting Group, only 22% of telcos have successfully embraced a digital transformation initiative. Meanwhile, a survey from Ericsson reveals that telecom honchos do not have concrete plans regarding putting together artificial intelligence and the Internet of Things with their industry.
Those that did dive into these digital waters have bundled themselves with gaming, pharmacy, insurance, and entertainment. According to Forbes, horizontal growth is the way to go if you've maxed out the vertical. Telecommunications have moved on from simply connecting to offering a digital life service.
Offer privacy and transparency.
Telcos must be able to assure their customers that their data is in safe hands. After all, the industry received the most privacy-related fines in 2020 and experienced the most DDoS attacks in the first quarter of 2021. It must invest in quality security measures and comply with the ever-tightening data-breach laws.
Apart from keeping personal data secure, telecom companies must be transparent with their users when it comes to utilising their private information – especially since it will likely help drive your strategies. Be committed to maintaining confidentiality and trust.
Pledge to a cause.
Consumers love causes, they love sustainability. Another thing they love – and respect – is accountability.
According to the International Telecommunications Union, 5G implementation will trigger a 160% increase in power demands by 2030. The industry must also reduce 45% of greenhouse gas emissions within a decade to comply with the Paris Agreement.
Moreover, connectivity has long been associated with equitability. Allowing people who live in less fortunate or far-flung communities better access narrows the socio-economic gap – and allows more people to engage in the digital economy.
How to Increase Customer Retention Rate?
Telcos should reinvent themselves by ingratiating themselves into crucial aspects of their customers' lives. They must create a business model that opens itself up to various revenue streams. And, they can do this efficiently enough by partnering with established digital provider solutions that can offer integrated services to supplement communication.
For example, Denmark-based e-Boks has revolutionised the way the Danish, Swedish, Irish and other governments connect with their citizens through the implementation of a digital communication platform. Businesses have also been utilising e-Boks' tools to provide value-added services to their clients.
e-Boks has numerous features that could fit seamlessly with the digital life experience aimed by my telecom enterprises, including:
A secure digital postbox. Compared to email, a digital postbox protects users against unwanted mails, advertisements, phishing attempts, viruses, and spam. e-Boks uses a privacy-by-design, closed encrypted network that assures the safety of personal information. This postbox can also provide a solitary email for users to employ for bills or other applications.

Digital signatures. e-Boks has a streamlined signing solution that saves time, space, and paper on administrative procedures. It even has a Plug 'n Play feature for documents coursed through the program.

Payment and invoices. Many consumers these days opt to pay notices online. e-Boks offers a payment solution that enables users to receive and pay bills directly. It's secure and processes invoices for the customer's security. e-Boks also launched MobilePay, which bridges the gap between receiving the bill and shifting to a separate bank app by offering direct access.
e-Boks has also committed itself to shift to 100% carbon-neutral data from their data centres by 2030. It has also pledged to plant 10,000 trees within the same time frame.
Are you a telco company aiming to revitalise yourself in this highly demanding and ever-changing industry? You can turn yourself into a one-stop digital life solution with e-Boks.
e-Boks has more than 20 years' experience as a provider of digital infrastructure.
We have developed solutions in co-operation with public organizations and are provider of national digital post solution in Denmark, Norway, Greenland and Irland.
Well renowned telcos such Telia uses our solution to strengthen their digital value with their customers.
Explore more insights & success stories