What is the difference between Software-as-a-Service (SaaS) and Platform-as-a-Service (PaaS)? Find out the similarities, differences and how they can be helpful and beneficial to your business.
Area Secure Communication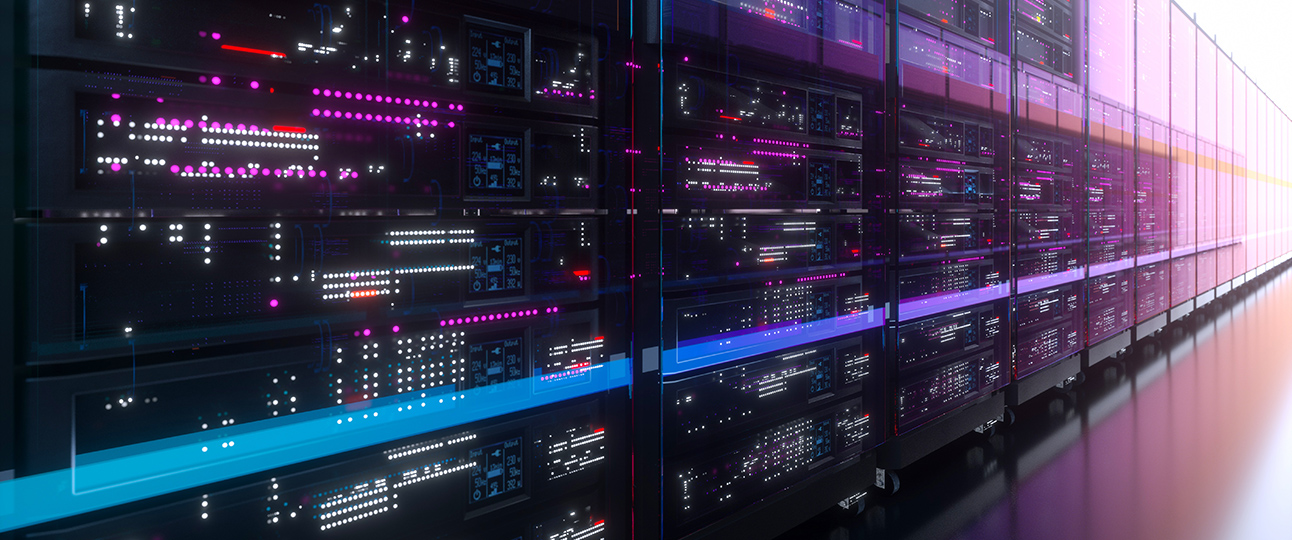 e-Boks
e-Boks provides a market-leading PaaS solution in the form of a digital postbox that allows organisations to communicate securely with a verified user base.
All things SaaS and PaaS
If you're sold on the idea of cloud computing solutions but have no idea where to begin, you've come to the right place. With so many acronyms to decipher and so many options to choose from, it can be tricky to decide what type of solution is right for your business.
In this article, we'll discuss all things SaaS and PaaS in order to help you decide which is best suited to your needs. We'll also fill you in on where our services at e-Boks can fit into this picture, what a digital postbox is and how it can benefit your enterprise or organisation.
What is SaaS?
SaaS (AKA cloud application services) stands for Software as a Service and refers to any software that is hosted by an external vendor and used by one or more end-users.
SaaS applications are not downloaded onto your internal servers or administered by your in-house staff. They make use of the internet to deliver solutions to end-users and are the most commonly utilized cloud computing solution used by businesses, governments, and other types of organisations.
Most SaaS applications run directly through web browsers and thus do not require installation on the client side.
How does SaaS delivery work?
Due to the fact that Saas solutions are delivered directly through the web, it eliminates the need to have staff who download and install applications on each individual machine.
Saas vendors directly manage any technical issues that may arise in terms of data, storage, servers, etc. Seeing as each SaaS product has specialised support teams that work solely on the piece of software in question, this generally results in a far more streamlined maintenance and support process than can be offered by in-house IT teams.
Advantages of using SaaS
SaaS has many advantages for businesses. One of the most important is that it allows you to focus more of your time and resources on your core business rather than developing in-house IT solutions or maintaining and troubleshooting third-party software.
SaaS platforms can generally be used by anyone, which means you don't need to hire as many employees with extensive technical skills and IT knowledge, and that the ones you do have can focus on more pressing matters.
Identifying SaaS
To determine if an application falls under the SaaS category, you can ask the following questions (if the answer to all of these is yes, then the product is indeed SaaS):
Is it managed from a central location?

Is it hosted on a remote server?

Is it accessible over the internet?

Are the hardware and software updates handled by the vendor?
When to use SaaS
SaaS is likely the most beneficial solution for your business or organisation in the following situations:
You don't have the time, resources, or expertise to develop in-house software solutions.

You want to scale your applications, especially when they are running via Cloud.

You need to launch e-commerce within a short timeframe and you don't have the time or resources to deal with software and server issues.

You're planning or working on a short-term project that requires fast, simple, and affordable solutions.

You're on the lookout for programs and applications that can help you with tasks and/or issues that don't arise very often.

You do not want to maintain a large IT department.

You require an application that provides both web and mobile access.
Who should use SaaS?
Due to the fact that SaaS covers such a wide range of applications, including file sharing and web services, just about any kind of organisation can benefit from integrating SaaS solutions.
Some of the sectors that have seen the highest uptake and greatest benefits from SaaS include education, engineering, finance, government, and healthcare.
What is PaaS?
PaaS (AKA cloud platform services) stands for Platform-as-a-Service. It is a type of cloud computing that provides all of the required components to run an application without having to install and manage each component individually.
Using PaaS, you can deploy applications on cloud infrastructure in minutes instead of months or even years by using other methods like public, private, or hybrid clouds.
PaaS provides developers with easy access to database management, web hosting environments, load balancing services, and more - all from within one centralized dashboard. PaaS is also designed to be user-friendly.
How does PaaS delivery work?
In most ways, PaaS and SaaS delivery are quite similar, however, instead of supplying access to software over the internet, PaaS provides an online platform where the customers can create their own business or marketplace.
This allows developers to focus on designing bespoke applications within the PaaS using its special software components without dealing with operating systems, storage, software updates, and physical infrastructure.
Advantages of using PaaS
PaaS offers several benefits to businesses and organisations of all sizes:
Simplified and cost-effective options to develop and deploy applications.

Scalable and highly available.

Developers are able to customize apps without having to maintain software.

Far less coding is required to create apps.

Allows for the automation of business policy.

Facilitates simple migration to a hybrid cloud model.
Identifying PaaS
Some of the characteristics that define PaaS as a cloud service include:
It makes use of virtualisation technology to allow resources to be easily scaled up or down as the needs of your business change.

It provides an assortment of tools and services that assist with the development, testing, and deployment of applications.

It is accessible to several users via a single development platform.

It incorporates both databases and web services.
Who should use PaaS?
Making use of PaaS can be advantageous or even essential in the following situations:
You want to streamline workflows when more than one developer is working on the same project.

You require additional flexibility in the creative process, such as the need to include multiple vendors.

You need to create a customized application.

You want to rapidly develop and deploy an app while keeping things as simple as possible.
Who should use PaaS?
As with SaaS, just about any industry can benefit from the use of PaaS as it aids in the development of custom applications and solutions for organisations of all sizes and purposes.
Today, organisations of all kinds, from businesses and governments to NGOs and civil society groups, require custom applications that can be used by customers, staff, citizens, and members.
Examples of PaaS
While many SaaS applications have become household names, PaaS is recognisable to a narrower user base. Some examples include:
SAP Cloud

Windows Azure

Google App Engine

Heroku

Red Hat OpenShift

Wasabi

Salesforce Lightning
e-Boks: A solution for secure digital communications
Now that you have a better idea of what exactly Saas and Paas are, you should be better equipped to decide which of two is most relevant to the needs of your organisation.
Here at e-Boks, we provide a market-leading PaaS in the form of a digital postbox that allows organisations, from governments, financial institutions, and postal services, to communicate securely with a verified user base.
It's ideal for organisations that need to send sensitive information such as bank statements, invoices, contracts, health information, or any kind of important communication that requires secure and timely delivery.
The e-Boks platform comes with a series of standard features but is also highly customisable, allowing you to offer your own branded digital postbox. The e-Boks platform is designed to enhance your current customer communication management system rather than replace it.
Benefits of using e-Boks
There are several ways that e-Boks can complement and enhance your customer communication management strategy:
It can be customised to match your organisation's visual identity and enables you to design your own organisational framework.

It allows for smart distribution, including sending messages and documents with a REST API Users have different options for giving consent for and opting in/out of receiving communications.

The platform supports two-factor authentications (2FA).

The platform can be offered in an AWS Hybrid Cloud Solution to help you integrate on-site and cloud operations.

Our platform is compliant with GDPR and eIDAS, from both the sender and receiver perspectives.

The platform is secure by design, employing the latest security technologies, principles, and procedures to ensure that your communications are always protected.

It allows you to manage a host of different features and monitor key metrics.
For more than 20 years, we have helped public authorities and businesses securely digitise their communication flows.
We proudly provide the governments of Denmark, Greenland, Norway, Sweden and Ireland with national digital post solutions.
Well-renowned international banks, insurance companies and energy service providers have chosen to use the e-Boks platform instead of pursuing their own solutions.


Explore more insights & success stories