Banking should be easy. You put your money in and you take your money out. As technology improves, the natural progression of things should be to make the process simpler. Enter smart banking, the latest transformation within this industry that puts the customers first.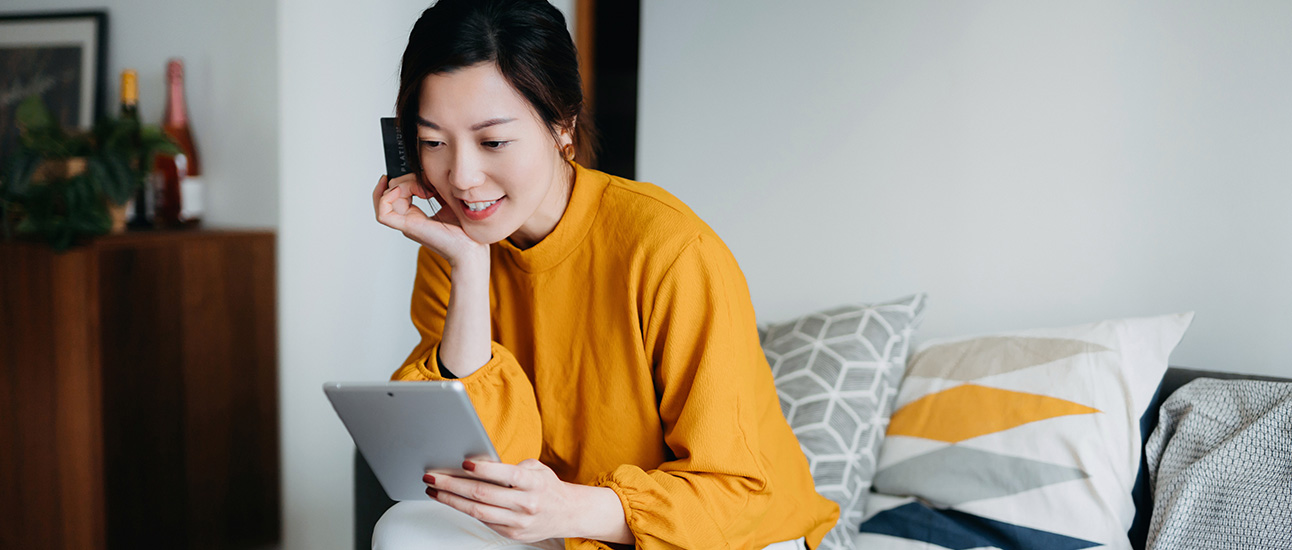 43%
Of banks still use programming language from the 1950s.
What is Smart Banking?
Smart banking is essentially how it sounds: It's a cleverer way of conducting transactions. It employs technology to rid the system of old pain points and create a fresher, more customised way of engaging and involving customers.
Any business should benefit both the vendor and the customer, but with the advent of big data, those benefits become even more pronounced. Technology offers banks insight into their clients' behavior, thus allowing them to create more strategic, consumer-driven decisions. Meanwhile, customers receive the kind of service they want.
Smart banking erases tangible limitations. Think banking 24/7, round-the-clock customer service, and intuitive sales talk via targeted ads. Imagine checking your savings account without actually going to a bank or paying bills without physically holding cash.
Smart banking is borderless
Learn how you can be a smart bank worldwide.
A Short History of Smart Banking
The archetype of smart banking would be mobile banking. Banking via SMS was first introduced in the late 1990s—also the advent of the smartphone—when European banks began reaching out to customers who had WAP access. The services were basic at best: viewing statements and transaction history as well as notifications for bills payments. SMS also served to support banking operations, working as an added layer of security via an alert for an unusual withdrawal or credit card use.
But as technology became more sophisticated, so did mobile banking. Banks and other financial institutions were able to come up with apps to cater to their customers. By the early noughties, contactless payments also became more available.
All these developments would somehow integrate themselves and evolve into the smart banking system we have today. Even SMS continues to be of use—via one-time pins (OTPs), still a layer of security for online banking transactions.
There is one important factor, however, that differentiates smart banking from online banking—and that is data. Online banking is essentially a transitive iteration of traditional banking. You do the same things but only through your mobile device or computer. Smart banking, however, is intuitive and flexible. Remember all those banks that promised customers a personal banking experience? Only now has that promise been fulfilled.
Historically, banking has been an industry plagued by resistance to adapt to technology. Most banks are built on legacy systems that are seemingly set in stone. Since bank departments usually work independently with separate budgets, an overhaul to integrate might seem like a daunting task that's not worth the effort. There are also concerns with compliance and regulations.
Moreover, a 2020 survey by the UK Financial Conduct Authority discovered that most banks run on outdated technology. Around 43% still use programming language from the 1950s.
The big break for banking, or perhaps their customers, came during the COVID-19 pandemic. Suddenly, digital banking wasn't just an option. It was the only option.
But with banks slow on digital transformation, there comes the irony. People realised it wasn't the only option after all. In recent years, fintech companies have picked up the slack at breakneck speeds. You didn't need to be part of a bank to do some banking.
But as technology continues to advance, it's never too late to join the smart banking movement. The prestige of traditional banks and the convenience of technology is an unstoppable combination.
What are the qualities of a smart bank?
Learn some of the qualities of a smart bank below.
Flexibility
Bank anywhere, anytime! Whether you're using your laptop or your phone, whether you're transferring within accounts or to another bank or to an entirely different service altogether, whether it's daytime or nighttime, a smart bank never stops. And it never stops you either from accessing your cash or picking new products.
Ease of Service
The 2019 report, Generation Z: The Touchscreen Generation, concluded that the next generation of banking consumers is a pragmatic one. They like simplified and direct experiences where they don't have to wait in line for hours to fill up a form for five minutes. They don't even want to fill up forms anymore when they know perfectly well that technology has an autofill function and e-signatures.
Another study, this time on millennials, by Deloitte, cites that this set of banking clients think more about their needs and not about banking products. When they're banking, whether they go to an actual facility or tap away on their phones, they have purposeful motives and prefer not to sales-talked to random products for the sake of scoring a commission. This leads us to the importance of personalisation.
Customised Service
This isn't to say that you can't attempt to sell products to your customers. Banking is still a business, after all. But this is where data comes in. With your knowledge of your customer's behavior, you already know what your customer needs versus what you want them to buy.
The effect is two-fold: your customer's life could be made easier with whatever product you're selling and the chances of you making a sale are much higher. This approach confirms that you think of your consumers first. A smart bank is collaborative. It listens to what customers want and need.
Security
Technology has gone through leaps and strides in improving security—one of the biggest barriers to why some people or organisations refuse to go digital. Take for example e-Boks. We offer numerous services that can help build a smart banking system, such as digital postboxes (an encrypted, closed-network online post platform that is much more secure than email), which are perfect for sending billing or transaction statements; e-signatures, which are ideal in a field that requires contracts and agreements; online payments; as well as business intelligence to help make sense of all the data your gathering on your users' habits.
While these services are available individually, e-Boks also offers an integrated system, making that big conversion much easier.
Adaptability
Digital transformation isn't a simple matter of moving online. On a superficial level, it uses technology to transform operations across all departments, consequently changing the way you view business and customer interaction.
However, on a deeper note, it is, in fact, not even about technology. According to Harvard Business Review, digital transformation is about a mindset: a willingness and determination to constantly adapt, challenge, change, and come up with solutions. This is the world of technology. It's always evolving, but now you also have the good fortune of knowing when and how. Thus, improving based on available hardware and software as well as addressing changing consumer demands becomes a conviction. It's a marathon, not a sprint, and not all businesses are built for it. According to statistics, 75% of digital transformation attempts fail.
But here's another statistic. With the convenience of banking these days, millennials, compared to other generations, are not shy about changing banks if they feel that their current one no longer serves their needs.
Some examples of banks that have adapted into this system include Citi, which won numerous awards at the 21st Annual World's Best Digital Bank Awards program in 2020, including top prize World's Best Digital Bank. One of Citi's first breakthroughs in smart banking was in 2021. The banking franchise allowed customers to perform transactions they ordinarily did via a customer representative via an ATM-type experience. It was the first new development to the ATM since 1970.
Starling Bank (UK), whose personal banking arm has won the Best British Bank for four consecutive years as well as Best Current Account in 2019. It allows small business owners to open an account in less than 10 minutes via their smartphone. N26 (Germany), on the other hand, bolsters financial literacy by encouraging clients to set financial goals. Voted World's Best Bank by Forbes in 2021, N26's highlight feature is Spaces, which are sub-accounts you can open under your main account to help you split your budget better. Hello Bank (Belgium), which was designed for busy customers. It was voted World's Best Bank in 2016 and it takes a light-hearted, even friendly approach to banking. When it launched in 2013, it made history as a purely mobile bank.
Environment-friendly
A smart bank is also an environmental bank. This is especially important now. The UN 2021 Climate Change report has issued a "code red" which means that the world will face certain climate disruptions for decades to come.
Humans, especially corporations are "unequivocally" to blame, the report from the scientists of the Intergovernmental Panel on Climate Change said.
It is up to influential businesses, especially corporations such as banks, to be environmentally conscious with their decisions and wasteful processes. One way they can do that is by cutting down on operations that use papers and opting to use platforms such as digital postboxes instead.
At e-Boks, as a provider of digital postboxes, we also aim to source 100% climate-neutral data by 2030. This is more environmentally friendly in the long run for both businesses and consumers.
Another benefit of being branded as an environmental-conscious bank is that it appeals to the younger generations, especially Gen Z.
According to a report by Forbes in 2021, Gen Z is emerging as the "sustainability generation". According to several studies mentioned in the article, Gen Z prefers to do their business with companies that are known to care about nature. In fact, they are willing to spend up to 10% more if that's what it takes to do business with those brands.
How can you be a smart bank?
Learn how your bank can think smart and use technology to create a better customer experience.
Have a people-first mentality.
This can't be emphasised enough. You need to strive to listen to your consumers. Smart banks understand that for businesses to thrive, their customers have to thrive as well. Use available technology, such as artificial intelligence and machine learning, to create unique, purpose-driven experiences for your account holders.
Other ways to highlight this approach: improve customer service, provide options for direct customer communications, and ask for feedback.
Streamline your services.
Quality is always better than quantity. According to the same Deloitte study, the younger generation of clients prefers simple explanations that they can understand over-elaborate and fancy terms that are meant to impress. People want to know what they're buying.
In line with that people-first mentality, don't clog your app with all sorts of highlights and features. Make it about what they want to do. Why are they logging in? What can help this experience be better? Is it better UI/UX? Is it faster loading times? Even simple tweaks like these can enhance the customer journey in a major way. No one wants to transfer money only to reach an Error 404 and they're left wondering where their money went. Keep things simple but functional. Otherwise, it's no different from lining up at 9 a.m.
Be transparent
It's important to understand how your clients feel and to address whatever hesitations they have with a smart bank. Trust is essential in the banking experience. Make sure that the journey is transparent and, despite a lack of face-to-face interaction, that there is someone accountable in every step.
What's more, hire top-notch security systems to earn your customers' confidence that their money is safe with you. Another thing to do? Amp up the customer service. People are bound to trust you better if they know you care about them.
Partner with a digital solutions provider.
Make things easier and more efficient with a reputable digital solution provider like e-Boks. We already have established services that can cater to smart banking needs. Our services are also user-friendly, cohesive, and secure.
What's more, millennials, according to numerous studies, support companies that work towards a cause. Our Danish-based company is determined to fulfill our social responsibility. In support of the United Nations' Sustainable Goals, e-Boks has committed itself to use only 100% carbon neutral data and plant 120,000 trees by 2030.
Are you ready to work with e-Boks?
For more than 20 years, we have helped public authorities and businesses securely digitise their communication flows.
We proudly provide the governments of Denmark, Greenland, Norway, Sweden and Ireland with national digital post solutions.
Well-renowned international banks, insurance companies and energy service providers have chosen to use the e-Boks platform instead of pursuing their own solutions.


Explore more insights & success stories