A guide for CIOs who are choosing between public cloud, on-premise, or hybrid cloud hosting. Find out the pros and cons of each hosting model to find out which one can best suit your needs.
Area Secure Communication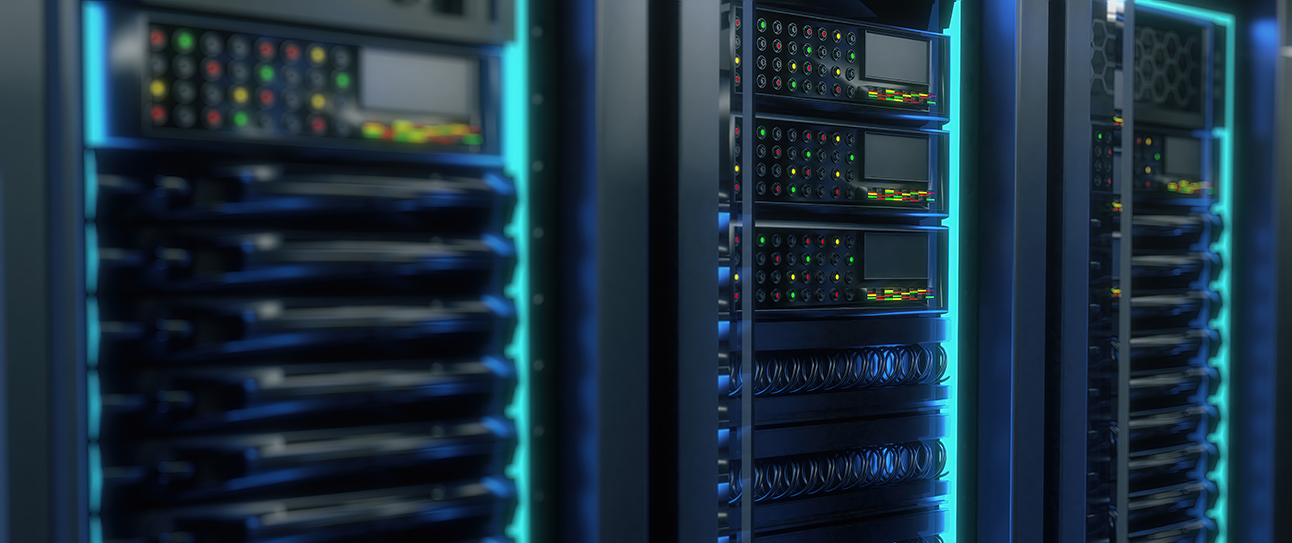 e-Boks
Works with both AWS and Azure due to their highly secure, scalable, and feature-rich cloud services
Public cloud, on-premise or hybrid cloud hosting?
As a Chief Information Officer (CIO) or business owner, choosing the cloud computing model best suited to the needs of your organisation has become one of the most important technology acquisition decisions you will ever make.
With the ever-increasing diversification of cloud-based options and 'as a service offerings, however, this task is becoming more complex with each passing day.
So, should your organisation be employing public cloud, on-premise, or hybrid cloud hosting?
As with all technologies, each has its own set of advantages and disadvantages. Ultimately, the cloud model you select will depend primarily on the hardware and software, to data centers and experts who manage your account. At e-Boks we work with both AWS and Azure due to their highly secure, scalable, and feature-rich cloud services. Allowing three factors:
The specific needs of your business or organisation

The in-house capabilities you already possess or are willing to develop

Your budget
We'll break down the fundamental differences between the three major types of cloud solutions to help you make the best decision about which one is right for your organisation, as well as discuss some of the major cloud services providers.
Public cloud / full cloud
Public clouds are a Software as a Service (SaaS) solution for off-site data storage. With this strategy, you are essentially delegating most of your data management needs to a third party that provides everything — from hardware and software to data centres and experts who manage your account.
Here are the pros and cons of employing full cloud data storage:
Pros of using a public cloud:
Reduce hardware associated costs: Making use of a public cloud can help reduce costs in several ways. The fact that you don't need to invest in hardware and other physical infrastructure lowers the barrier to entry and helps to create an economy of scale.

Maintain a smaller in-house IT crew: Another cost-cutting benefit of public clouds is that all servers are hosted and maintained by the service provider.

Enjoy scalability and flexibility: Seeing as most public clouds operate on a pay-per-usage model and are hosted by large providers, they allow you to quickly and easily up or downscale as required.
Cons of using a public cloud:
More Generic Options: There may not be a lot of customisation options as the cloud providers have a one-size-fits-all approach. That said, this may not be the best solution for big companies that have a very complex network architecture.

Limited View: Though user-friendly, visibility may be limited for public clouds. The provider will only let you see what they allow you to see and your view may be restricted beyond the front-end interface.
Conclusion: Public cloud infrastructure is perfect for small to medium-sized organisations that prioritise efficiency, cost, and the ability to scale your operations on-demand.
On-premise or private cloud
As the name suggests, a private cloud system is when a business or organisation stores all its servers and data on-site, or at some other privately owned and operated location.
Here are the pros and cons of making use of an on-premise or private cloud system:
Pros of using a private cloud:
Most secure cloud storage option: Having everything on-site and maintained by your own in-house IT team makes private clouds a very secure way to store your data, as long as the company is willing to invest in security. These systems are generally designed to the highest security standards for privacy-sensitive organisations.

Total control of configurations: While they may not provide as much flexibility as public clouds, private clouds are designed to be more customisable and, ultimately, more scalable. All configurations are managed by your internal IT team.
Cons of using a private cloud:
High costs: The main downside of private clouds is their cost. They can often be much more expensive than public clouds because they require you to invest in hardware, maintenance, and a larger in-house IT team. There are also other costs to consider, including an operating system and licenses for software applications, to name just a couple.
Conclusion: On-premise or private clouds are generally preferred by large organisations that can afford the higher costs associated with this model, especially if they require the highest levels of security and compliance.
Hybrid cloud
By now, you've probably worked out that a hybrid cloud model consists of a fusion between public and private cloud solutions.
The pros and cons of this model are as follows:
Pros of using a hybrid cloud:
Flexibility: As you might imagine, being able to mix and match on-premise and full cloud attributes allows for a lot of flexibility management and service models, allowing you to adopt the most appropriate, innovative and often least risky strategy.

Efficient scaling and deployment: Making use of a hybrid cloud system allows you to set up a modular system that suits the needs or organisation. For example, if you need to perform analytics on large data sets, a hybrid cloud provides better resource allocation while also allowing you to avoid the costs associated with investing in hordes of servers and storage devices.

Faster development: With a hybrid cloud system you can move to DevOps (a set of practices for integrating development, operations, and analytic teams) in a shorter time frame. You can also achieve faster software performance by connecting full cloud and on-premise infrastructures.
Cons of using a hybrid cloud:
Complex implementation: Due to the high customizability of hybrid cloud networks and the fact that they require physical infrastructure, they can be difficult to implement. Like private clouds, this can also mean increased costs as well.

Security concerns: While hybrid clouds offer all of the advantages of both on-premise and full cloud solutions, they also come with the limitations of both as well. Hybrid solutions can also be more vulnerable to security breaches.

Compatibility and integration issues: File compatibility can be a major headache with hybrid cloud solutions, while data and applications must also form a symbiotic relationship within a hybrid system. This can mean additional complexity when it comes to set up and maintenance.
What are the most popular cloud services?
Cloud computing has evolved a lot since its inception (at least conceptually) in the 1960s. The first successful large-scale deployments of cloud technology only really happened in the early 2000s and can be attributed to businesses such as Salesforce and Amazon Web Services (AWS), with competitors such as Google Cloud Platform, Alibaba Cloud, Microsoft Azure, and IBM Cloud not far behind.
These big names still dominate the global market for cloud services in 2021, with most now offering some combination of full cloud, hybrid cloud, and on-premise solution, while fierce competition to corner entire industries continues to intensify.
Whether you require SaaS, PaaS, IaaS, or any other kind of 'as a service' cloud technology, there are a vast array of options to choose from. That said, the cloud computing industry, like most others, continues to see an increase in overall market share for the largest providers, especially the big two of AWS and Azure.
AWS or Azure?
Amazon Web Services has been the largest and most service-rich cloud provider in the world for a long time now, however, Microsoft Azure is gaining market share with each passing year.
At e-Boks we work with both AWS and Azure due to their highly secure, scalable, and feature-rich cloud services.
We work with the Office of the Government Chief Information Officer (OGCIO) in Ireland to digitise and modernise the country's postal system with a digital postbox system.
If you want to know more about how our services can add value to your existing operations, schedule a call with our team!
For more than 20 years, we have helped public authorities and businesses securely digitise their communication flows.
We proudly provide the governments of Denmark, Greenland, Norway, Sweden and Ireland with national digital post solutions.
Well-renowned international banks, insurance companies and energy service providers have chosen to use the e-Boks platform instead of pursuing their own solutions.
Explore more insights & success stories