Do you need a customer communication management system (CCM)? Find out what they are and how they can add value to your existing business processes.
Area Secure Communication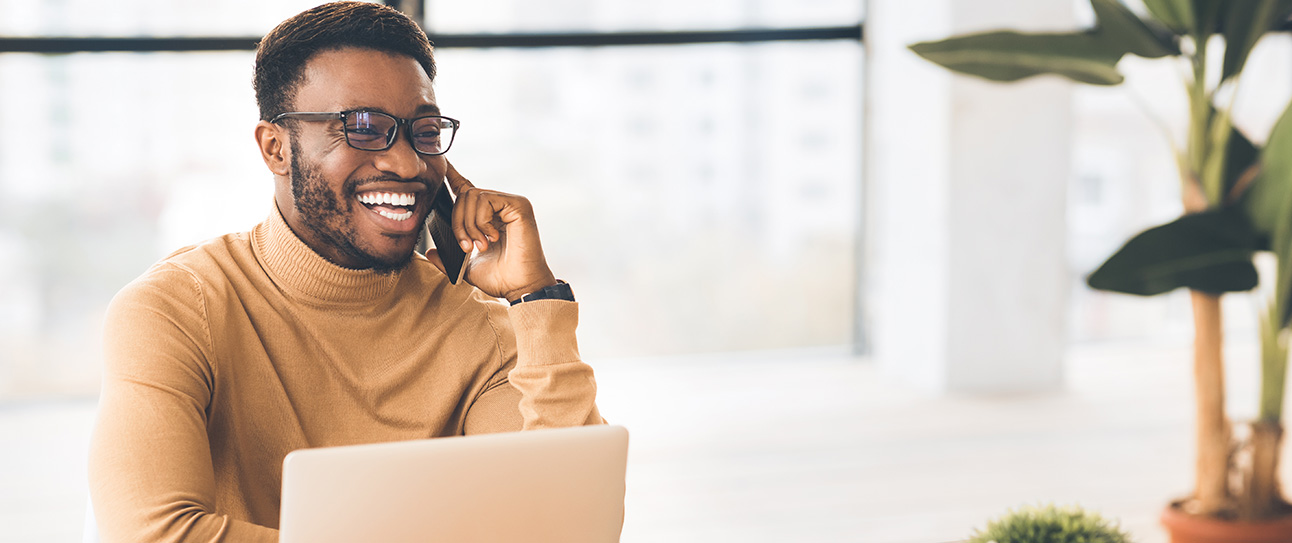 CCM system
A Customer communications management system incorporates multiple methods of outreach such as traditional paper mail, email, SMS or text messages, social media and digital postboxes.
CCM is a software for outbound communication
Customer communication management (CCM) refers to the ways in which businesses, governments, and organisations of all kinds manage their outbound communications. This includes creation, delivery, storage, and retrieval of communications encompassing everything from marketing and announcements to sending of bills and invoices claims correspondence, and official notifications.
A CCM system is an organization's strategy for outbound communications, and generally incorporates multiple methods of outreach. Examples include traditional paper mail, email, SMS or text messages, social media, and digital postboxes. The modern definition of CCM systems is largely based around software that can centralise and standardise outbound communications.
Who needs Customer Communication Management software?
Using CCM software like a digital postbox will benefit your organisation if:
You need a system that facilitates the production and delivery of individualised messages to a wide audience.

You want to cut out the use of paper and the costs of sending physical mail, as well as reduce your organization's carbon footprint.

You need a secure communication platform and life-long document archive, where customers are verified and messages are sent within a secure system designed to protect personal data.

You are a business that deals with sensitive information or you have clients, customers from the EU which requires you to use a platform that is compliant with GDPR.

You need to send important documents, notifications, or any other form of communication that requires timely delivery.

You need to send sensitive and/or private communications.

You want to expand your reach and get your message in front of more eyes.

You want to standardise your outbound communications.
These characteristics make digital postboxes an ideal solution for industries and sectors including banking, healthcare, insurance, and government.
What kind of CCM system do I need?
Most organisations employ several methods of outbound communications. Social media is now where most public announcements are made and email remains extremely popular, yet still has many limitations. Some messages are too important to end up in the spam inbox and email is simply not secure enough for sensitive communications. Today, the use of dedicated CCM software for outbound communications has become the norm for everything from small businesses to entire governments.
How can a digital postbox complement my CCM system?
CCM software like digital postboxes or secure communications platforms allow for centralised and secure outbound communications and are generally designed to enhance existing systems rather than replace them. Unlike email, a digital postbox like e-Boks ensures that recipients know they are receiving legitimate messages.
Like CCM software designed for bulk emailing, e-Boks gives you a lot of options for customization, has an opt-in/out function, and allows you to monitor key metrics. Unlike email-based systems, a digital postbox is secure by design. It's also 100% GDPR and eIDAS compliant from a sender and receiver perspective, meaning it's in line with EU law on data protection and transfer.
A digital postbox provider
With e-Boks, you can go one step further and provide your clients with your own branded digital postbox service. This is a white label solution that allows you to offer a secure communication platform with best-in-class input and output integrations while the e-Boks platform does all the heavy lifting.
e-Boks has developed solutions in co-operation with public organizations to provide national digital posts in Denmark, Norway, Sweden, Greenland, and Ireland, as well as providing thousands of businesses around the world with bespoke CCM systems. This is possible due to the platform's ability to seamlessly integrate with other systems, the simplicity of the onboarding process, and the company's vast experience in the field of digital communications.
Get in touch to hear more.
For more than 20 years, we have helped public authorities and businesses securely digitise their communication flows.
We proudly provide the governments of Denmark, Greenland, Norway, Sweden and Ireland with national digital post solutions.
Well-renowned international banks, insurance companies and energy service providers have chosen to use the e-Boks platform instead of pursuing their own solutions.


Explore more insights & success stories