Banks in the BOKIS cooperation combine their agreements with e-Boks in a joint framework agreement that ensures cost-effectiveness and dialogue with e-Boks about future development opportunities.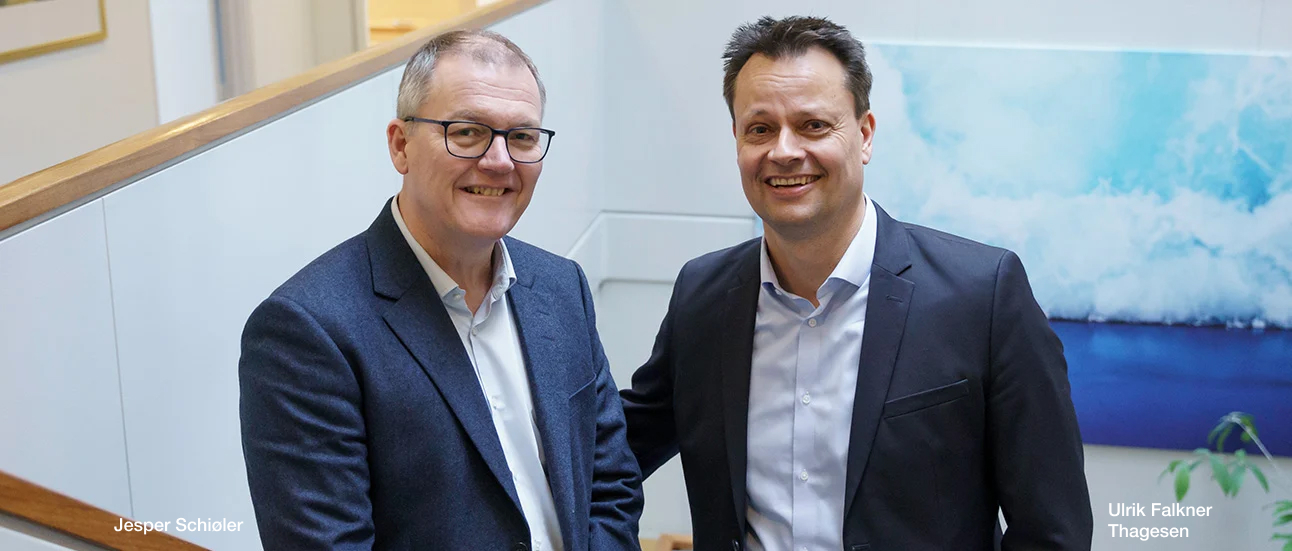 BOKIS
BOKIS secures lower prices for card payment services for members of selected Danish banks and financial institutions (Landsdækkende Banker and Lokale Pengeinstitutter​ as well as others) by entering into joint purchasing agreements.
With a new joint 3-year agreement a large number of banks and financial institutions in Denmark, the Faroe Islands and Greenland are now continuing their collaboration with e-Boks. In addition, the agreement sets the stage for dialogue on new innovative solutions that can benefit bank customers.
A well-known platform for customers
The majority of the banks in the BOKIS cooperation already use the digital platform e-Boks for document exchange with their customers, but the agreement also includes the rest of the banks in the cooperation. 43 banks are now connected to the new agreement through their IT central. All the financial institutions in the BOKIS cooperation covers up to half of the Danish private bank customers.
Jesper Schiøler, Chairman of BOKIS and CEO of Lån & Spar Bank explains:
"BOKIS is a procurement collaboration established to ensure competitive and innovative solutions for banks and their customers. e-Boks is a well-tested product with great reliability, which all Danes know and trust. We are therefore very pleased with the new agreement". He continues:
"In addition to the functions that already exist in e-Boks today, e-Boks also offers us the opportunity to expand the range of solutions together as customer needs develop. That is very positive".
Jesper SchiølerChairman of BOKIS and CEO of Lån & Spar Bank

"e-Boks is a well-tested product with great reliability, which all Danes know and trust. We are therefore very pleased with the new agreement."
The advantage of a joint framework agreement
John Lundsgaard, Deputy Chairman of BOKIS and CEO of Spar Nord Bank, is also pleased with the synergies inherent in the new agreement, which will ultimately benefit the customers.
"A prerequisite for banks to be able to deliver the best products to customers at a cost-effective price is that we collaborate across disciplines. We do this both at our IT centers and in BOKIS. The new framework agreement with e-Boks is a very good example of how much we and our customers get out of the fact that many banks are united in financial infrastructure services".
Close collaboration with the financial sector for many years
At e-Boks, CEO Ulrik Falkner Thagesen is pleased that the company can now continue a close, long-standing collaboration with the financial sector.
"Many financial institutes were among the first to adopt e-Boks when the digital post solution was introduced more than 20 years ago. The new agreement cements a good partnership, and it is obvious to invite the banks into a closer cooperation, where we can offer them a say in the future development of the e-Boks digital postbox platform. As a strategic partner, it is our role to keep moving forward and support their business and contribute to improving the relationship with their customers, and I think we have every opportunity to do that here", says Ulrik Falkner Thagesen.
Among other things, he mentions the possibility that the banks at a later date can give their customers opportunity to, for example, sign loan agreements, chat and book meetings with the bank – or exchange sensitive personal data securely through e-Boks' new KYC solution, which was introduced in Denmark at the end of 2022.
For more than 20 years, we have helped public authorities and businesses securely digitise their communication flows.
We proudly provide the governments of Denmark, Greenland, Norway, Sweden and Ireland with national digital post solutions.
Well-renowned international banks, insurance companies and energy service providers have chosen to use the e-Boks platform instead of pursuing their own solutions.


Explore more insights & success stories