The efficacy of countries' COVID-19 responses has, among other things, relied on the speed and scale of government interventions, and how communities have received, perceived, and acted on the information provided by governments and various agencies.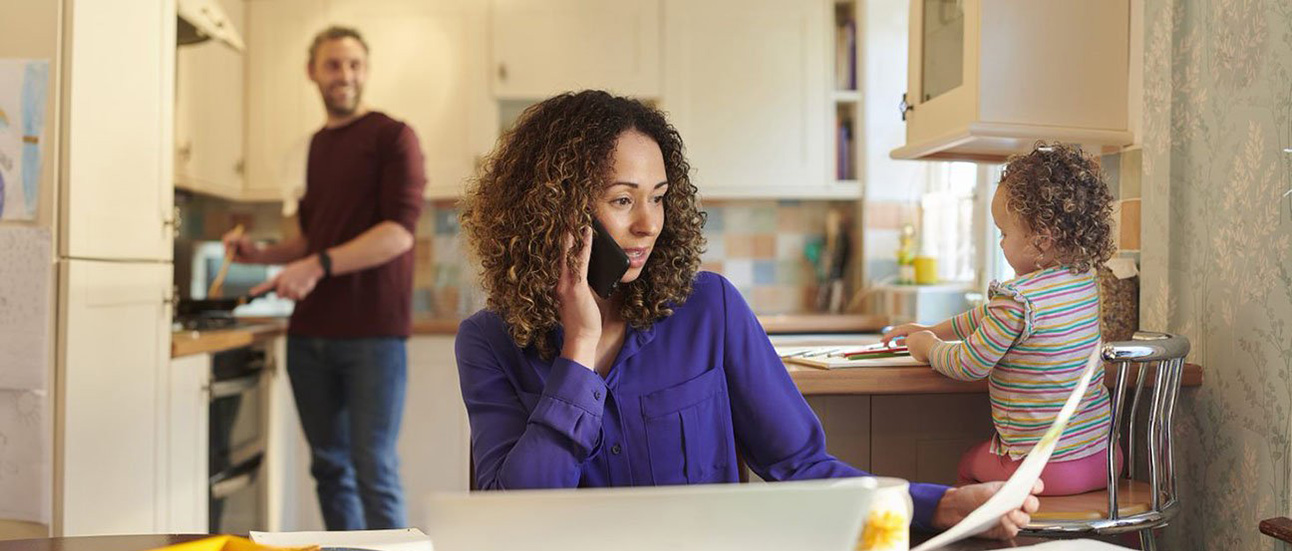 90%
Of the Danish population have e-Boks
Secure digital infrastructure
While there is no 'one size fits all' communications strategy to deliver information during a prolonged crisis, the handling of the COVID-19 pandemic in Denmark has been an example of an effective communication strategy that has involved clear messages delivered via appropriate platforms, tailored for diverse audiences, and shared by trusted people. In Denmark, the success of this strategy has been helped by an already high level of public trust, and the fact that a secure digital infrastructure was already in place before the outbreak, with 90% of the Danish population having an e-Boks. In 2020, more than 15 million COVID-19 related letters were sent from the e-Boks platform alone, on behalf of the Danish Government, its ministries and agencies, as well as academic institutions and businesses.
The first letter was from the Danish Health Authority which went out to the entire adult population in March 2020, informing people about the COVID-19 pandemic and public action taken to contain its spread. Another letter was sent by the Minister of Industry, Business and Financial Affairs to business owners, in which he informed about economic support packages during lock-down. In general, the coronavirus has increased the Danish population's use of digital public services. A survey conducted by the Danish Regions during the period April 2020 to March 2021 revealed that the majority of Danes are now comfortable booking appointments with their doctor online, with online medical consultations, and with accessing test results from a homepage. In fact, within a span of 11 months, digital test results and COVID-19 passports were accessed 100 million times and 12 million corona-tests and 335,000 vaccination appointments were booked digitally.
In a media interview earlier this year, the chairperson of Danish Regions, Stephanie Lohse commented: "The very successful uptake of digital health services during COVID-19 has largely been thanks to the fact that technologies and digital platforms were already in place before the coronavirus hit us. But also because healthcare professionals and patients – indeed Danes overall – have been willing to accept that access to their doctor, to test results and to the health system, in general, could happen from their mobile phone or computer." In order to help the Danish authorities to reach the population with easy access to trusted information on a platform that most Danes use, e-Boks offered a new service for information about COVID-19 from public authorities. The service was launched in the e-Boks app at the very beginning of the pandemic. Via the pre-installed e-Boks app, this service was accessible for more than 4 million users.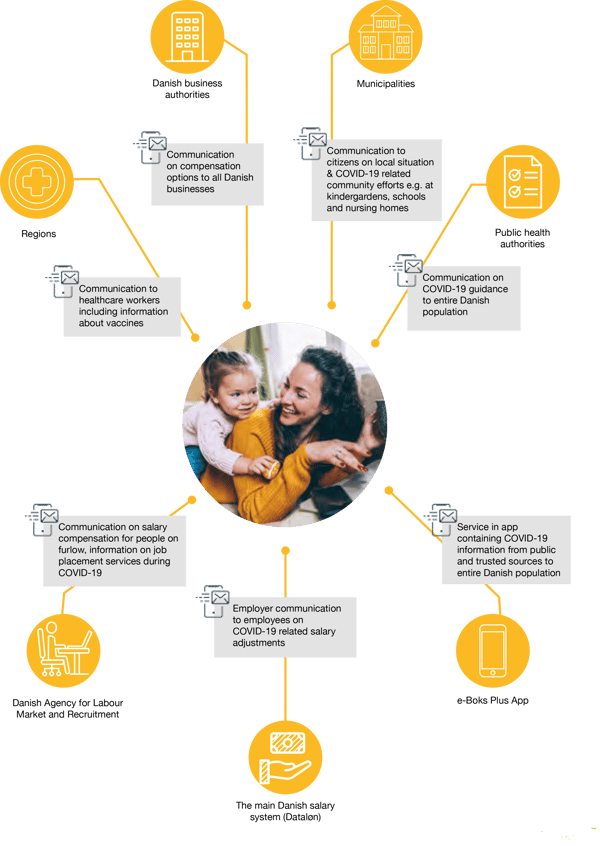 An illustrative example of how the e-Boks platform was used to disseminate broadly as well-targeted information to the Danish population in a COVID-19 year.
For more than 20 years, we have helped public authorities and businesses securely digitise their communication flows.
We proudly provide the governments of Denmark, Greenland, Norway, Sweden and Ireland with national digital post solutions.
Well-renowned international banks, insurance companies and energy service providers have chosen to use the e-Boks platform instead of pursuing their own solutions.
Explore more insights & success stories