In today's digitally-driven world, everything is at your fingertips. You receive utility notices, account statements, newsletters, and marketing messages in a well-organized manner. Behind this highly structured communication system lies a complex framework known as modern digital customer communications management. Organisations can effectively optimise customer interactions using the right customer communications management system. This system enables personalised messages, automated processes, seamless communication tracking, and real-time insights. These critical features contribute to improved customer engagement and overall user experience.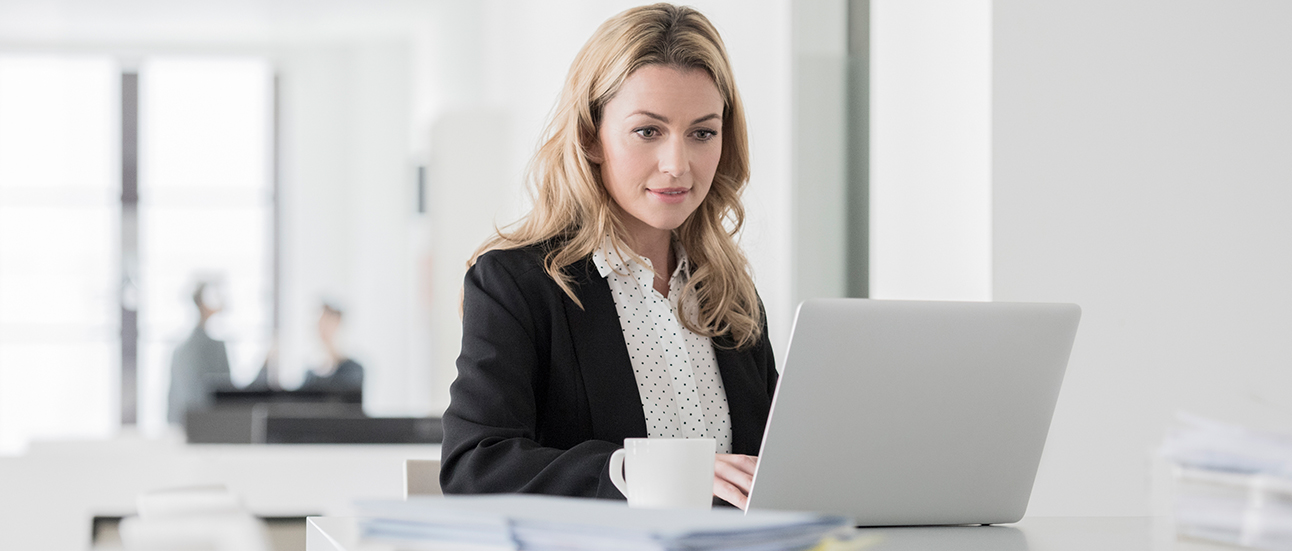 USD 2.2 billion
CCM market growth is estimated to reach USD 2.2 billion by 2026 from USD 1.3 billion in 2021
What is Customer Communications Management?
CCM or Customer Communications Management is a business framework that highlights the significance of unified customer communication through proper organisation, storage, and retrieval of messages and documentation. Its primary focus is on streamlining conversations across various digital communication channels into a centralised space.
In most CCM solutions, documents and forms are categorised into different management types. Batch files are those sent to customers following a structured sequence and format. This is where the relevance of automation in CCM platforms kicks in. Meanwhile, ad-hoc files are on-demand documents with no pre-determined configuration.
With this customer communication management strategy, communicating with customers has never been easier. It streamlines the overall communication process, delivering a remarkable customer experience in a secure and centralised manner. CCM is also closely associated with Customer Relationship Management (CRM), which emphasises managing customer interactions through data collection and analysis.
The scope of CCM extends beyond businesses and private organisations; it also benefits public authorities, government sectors, and public agencies by facilitating seamless and secure information sharing between the government and its citizens.
Factors to Consider When Choosing a CCM Software Provider
In addition to understanding the meaning of CCM, it is essential to know the key features of a robust CCM solution. This will provide a solid overview of how CCM software functions, from streamlining processes to enhancing the user experience.
Speed and readability
Today's digital interactions are expected to be fast and easy, so your customer communication management (CCM) platform should be too. Choose a CCM software that prioritises speed above all else. This will improve the readability and overall navigation of the tool.
Automation and security
Ideally, a customer communication management (CCM) system should have automation features to make implementation smoother. This is important for standardising key processes and saving time. Data security is also essential in CCM tools, especially for digital postbox solutions. Most CCM solutions offer a centralised platform that allows companies to manage communications securely.
Personalised Communication
Customers value messages with a human touch. This improves the user experience, which builds trust and retains customers. A CCM platform can help you connect with your audience through personalised communication.
Cost and other expenses
Invest in a tool that not only meets the key factors mentioned above but also aligns with your budget. Given the abundance of options in the market vying for the best customer communication management software award, it's crucial to conduct meticulous research. Consider the price range, plans, and coverage offered.
Steps to Implementing CCM In Your Organisation
Implementing a communication platform requires the right combination of key solutions, people, and processes. Here's a guide to implementing customer communication management in your organisation through a series of simple steps:
Adoption of a key strategy
Before anything else, create a strategy highlighting the ins and outs of customer communication management services. Take into account current market trends, target audience, and communication channels when crafting your plan. Don't forget to consider the company's vision as well.
Proper dissemination across the company
Once your strategy is established, introduce it from top management to core departments. This is crucial for ensuring consistency and proper resource allocation. Additionally, effective communication helps mitigate conflicts within the organisation.
Creation of a centralised solution
Focus on a centralised solution instead of fragmentation. The CCM system replaces digital silos with a more cohesive cross-channel management approach, resulting in a positive user interface. This is particularly crucial for banking, healthcare, insurance, insurance, and postal industries. Unified control across various channels leads to enhanced process efficiency and reduced unnecessary costs.
Looking into Budgets
Naturally, the financial standing of the business is a vital consideration. Determine how much the company can allocate for digital transformation. Ensure that you plan comprehensively to mitigate financial risks that could adversely impact the business.
Partnership with a service provider
Strategic partnerships are crucial to gain a competitive edge in the market. Collaborate with reputable businesses with solid expertise in CCM solutions. Their services should align with your vision, whether it's about managing content seamlessly or generating pre-populated forms instantly. Choose the right partner to facilitate easier and more efficient customer communication.
Best Practises for CCM Implementation
Implementing CCM is both impactful and complex. Paying meticulous attention to the technicalities of this strategy is essential. Here are some best practices to guide you:
Importance of omnichannel communication
One of the best ways to offer a unified customer experience is through omnichannel communication. This approach enables customers to choose their preferred communication method, resulting in better customer retention and increased sales.
Live-chat support and self-service options
While emails and text messages are some of the most common communication channels, there are other methods to enhance user experience. Live-chat support provides real-time assistance to customers while incorporating self-select features like FAQs and tutorials is also highly recommended.
Relevant information
When using a CCM solution, ensure that the information you share with customers aligns with your brand. Whether it's reminder notices, utility bills, payslips, or other key HR documents, focus on content clarity, readability, and relevance. Using positive language also positively impacts the customer experience.
Usage of feedback
Recognise that customer satisfaction is a personalised experience that varies from one user to another. Use customer feedback from previous communications to get pertinent insights.
Avoid spamming
Proper customer engagement involves communicating at the right time through the right channel. Avoid spamming customers and establish a regular schedule highlighting the number of touchpoints.
Secure communications
Data privacy is a critical concern in today's digital landscape. A CCM software enhances customer engagement tracking while reducing risks. Consequently, compliance staff can efficiently manage regulatory processes and provide secure digital communication.
How to Measure the Success of CCM
Since implementing a CCM system impacts both the customer experience and business operations, the benefits are extensive. Here are ways to confirm the effectiveness of CCM:
Improved customer experience
Increased customer retention
Streamlined processes
Enhanced regulatory compliance
Reduced risk
Improved market revenue
To further assess the success of customer communication management tools, employ various methods such as collecting feedback through surveys or utilising registration alerts and quizzes. These techniques enable you to leverage CCM for process improvement.
What Does the Future Hold for CCM?
CCM is indeed a remarkable strategy facilitating the seamless administration of customer interaction. It focuses on delivering an enhanced user experience with increased personalisation and secure digital communication. On the business front, CCM solutions ensure better engagement tracking and higher market revenue.
Relevant insights and forecast in CCM services
According to the 2023 Customer Communications Management (CCM) Global Forecast and Industry Trends Report by Markets and Markets, the CCM market growth is estimated to reach USD 2.2 billion by 2026 from USD 1.3 billion in 2021. The major growth drivers for the market include increasing adoption of CCM solutions in verticals such as IT and telecom, retail, healthcare, travel, government, utilities and other verticals.
These forecasts suggest a promising future for CCM. Many companies recognise the importance of implementing CCM solutions like e-Boks to enhance overall customer satisfaction and drive business growth. eBoks is a trusted CCM solution provider that ensures tailored experiences and consistent messaging through digitising communication flows. Our promise is to help you deliver secure, efficient, and effective communication to your customers.
As an international CCM solution provider with decades of experience, e-Boks has over 22 million platform users globally, showcasing a platform built around quality and success. Our journey toward creating secure and prosperous digital societies continues to ascend.
Optimise CCM through e-Boks for seamless and secure customer communications
The competition in the CCM industry is ongoing and evolving. Businesses must innovate to keep customers satisfied. With e-Boks' digital postbox platform, you can strengthen your position among your clients as a trusted CCM Service Provider. It enhances the overall communication system through reliable features and cutting-edge security protocols. Consequently, this results in increased productivity, reduced costs, and lower security risks.
If you aim to gain a competitive edge, partnering with e-Boks can empower service providers to streamline client communication processes more efficiently and securely. Moreover, this partnership ensures your relevance even in the ever-evolving digital landscape.
e-Boks has more than 20 years' experience as a provider of digital infrastructure.
We proudly provide the governments of Denmark, Norway, Greenland and Ireland with national digital post solutions
Well renown international banks, insurance companies and energy service providers have preferred e-Boks as supplier and development partner instead of pursuing their own solutions.
Explore more insights & success stories